Remembrance Wall
Remembrance Wall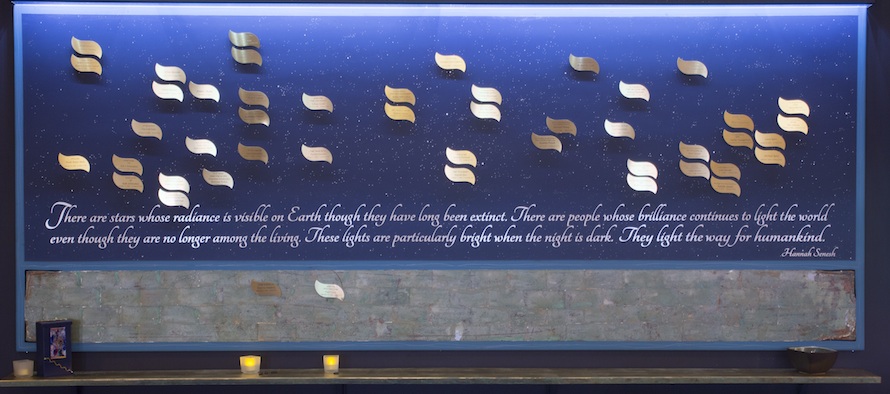 "Every time I walk into the sanctuary, just knowing my parents' names are on the wall
shifts the space for me in a profound way; it feels more deeply sacred."
Remembrance Wall Plaques
At Nevei Kodesh we honor the memory of our loved ones by including their names on our Remembrance Wall. Our Jewish tradition teaches that when we perform an act of generosity by giving tzedakah in memory of loved ones, we aid and support their souls in their ascent towards the light.
A contribution of $360 to Nevei Kodesh for each remembered one will add their name to the wall. Please join other members of our community in creating this tangible symbol of appreciation for those who helped shape our present. Your generous support of Nevei Kodesh will help create our future.
Plaques will generally be added to the wall within 3 weeks. If you have questions, contact Mariana Grosz or Dena Gitterman.
Order by Mail or Drop Off
You may order a plaque by downloading an order form here and mailing it with a check or dropping it off at Nevei Kodesh, 1925 Glenwood Drive, Boulder, CO 80304.
Fri, July 1 2022
2 Tammuz 5782
Fri, July 1 2022 2 Tammuz 5782