Remembrance Wall
Remembrance Wall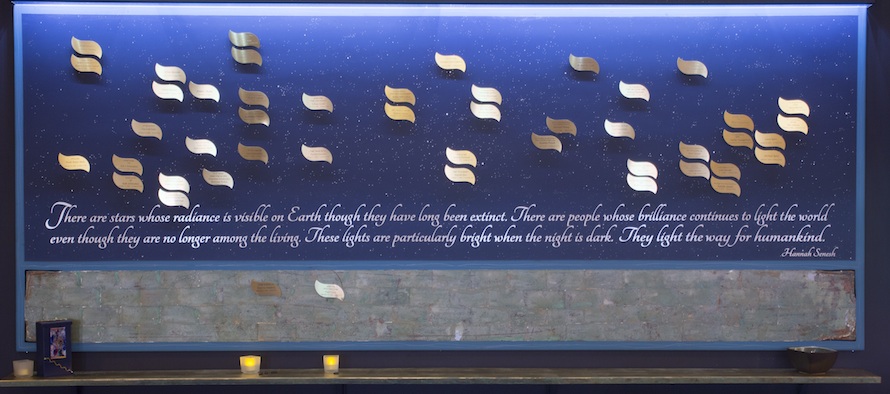 "Every time I walk into the sanctuary, just knowing my parents' names are on the wall
shifts the space for me in a profound way; it feels more deeply sacred."

Remembrance Wall Plaques
We honor the memory of our loved ones by including their names on our Nevei Kodesh Remembrance Wall.

Jewish tradition teaches that performing acts of generosity by giving tzedakah in memory of loved ones, supports their souls in their ascent towards the light.
We ask for a donation of $360 per name. Plaques will generally be added to the wall within 3 weeks.
Your generosity supports the future of Nevei Kodesh. Please join our community in creating this tangible symbol of appreciation for those who helped shape our lives.
For questions please contact Mariana Grosz: office@neveikodesh.org
Order by Mail or Drop Off
You may order a plaque by filling out the form below and submitting payment online or mailing it with a check, or dropping it off at Nevei Kodesh, at 1925 Glenwood Drive, Boulder, CO 80304.
You may also call the office to fill out the form with Jaclyn Best, Synagogue Administrator: (303) 443-4567.
Wed, December 6 2023
23 Kislev 5784
Wed, December 6 2023 23 Kislev 5784